I just finished my mini-unit---all 60 pages of goodness! Yay! I have lost all feeling in my right arm having been on the computer all.darn.day. :)
And much more! I will give away 3 (my lucky number) units tomorrow at 5:00 p.m. To join the giveaway:
1. Like my new FB page.
2. Follow my TPT store.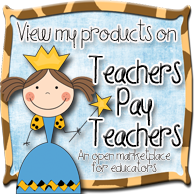 3. Follow my blog or add my button.
Don't forget to leave a comment for each entry! I will have the Mini-Unit posted to TPT tonight when I am POSITIVE I have all my typos out :)
p.s. I can't wait to show you all my hat for my Derby party... it is just so southern!